June 21-22 Learning Dynamics for Instructors
Learning Dynamics for Instructors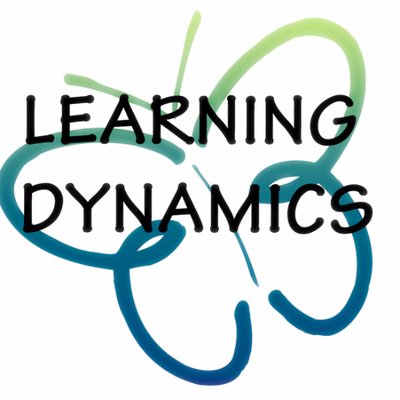 ---
Two day class 830 am to 430 pm.
Two world class faciliators
Lunch and refreshments provided.
Parking free on UL upper level beside food court(behind the bay). Park in Firefighters signed spots.
For APICS and non APICS, take your faciliating skill to the next level.
Learn more at http://www.apics.org/credentials-education/instructor-development/training/ldi
---
Benefits of APICS Learning Dynamics for Instructors
The benefits of the APICS Learning Dynamics for Instructors course include:
Understanding of adult learning principles and learning styles to enhance instruction or presentations
discovering how to select appropriate training methods, enhance listening skills, improve questioning skills, use feedback, and handle challenging situations.
Target Audience
This course is not just for APICS Instructors! The course is designed for:
Employees from any type of organization: profit or non-profit, public or private, service or manufacturing.
Operations Manager, supervisors, leads
Sales representatives responsible for giving verbal presentations or training other employees
Human Resources presenters or trainers
APICS Instructors: Successful completion of this course can be used to meet the LDI application requirements for the APICS Instructor Development Program (IDP). Such as Lead Instructor Status
This intensive and interactive two–day, hands-on workshop includes:
Identifying the elements of an effective and positive learning environment
Selecting active training methods to maximize learning
Using interactive communication skills to assess and reinforce learning
Developing and practicing strategies for handling problem situations
Enhancing the motivation of learners
Increasing skill in obtaining and using feedback from learners
Practicing impromptu speaking
Matching training methods to learning objectives
Planning for future instructional skills development
Courses have a required online and classroom component. Pre-work is required (will be notified by instructor).
Your Faciliators
---
Joyce Lewis - Master instructor developement trainer


Joyce Lewis has more than 25 years of experience in various aspects of the high technology industry, and more than 15 years of experience in the art and science of education. Her leadership experience spans the global business value chain from strategy development, new product introduction, marketing, operations, and all aspects of Supply Chain Management. With extensive supply chain management experience in optoelectronics, semiconductor, healthcare, process manufacturing, and various other industries, Joyce combines her extensive knowledge of learning processes/pedagogy with real-world operations management experience to maximize the learning process for supply chain professionals.
Joyce currently serves as President of APICS Los Angeles Chapter. She holds APICS CPIM, APICS CSCP and ISM Certified Purchasing Manager (C.P.M.) certifications and is a certified instructor for The Fresh Connection. She is designated as an APICS Master CPIM Instructor, APICS Master CSCP Instructor, APICS Master Instructor Training Instructor, Associate Global Sourcing Instructor, Associate Lean Enterprise Instructor, and Associate Principles Instructor. She has taught supply chain certification courses in 10 countries on 4 different continents, and is frequently invited to speak at professional association meetings.
You can email joyce here and find her linked in profile. linkedin.com/in/joycelewis411
---
Roberta McPhail - Associate Development Instructor.
Roberta McPhail is currently an independent consultant and trainer specializing in Supply Chain and Project Management.
In her 25 plus year career, she has extensive cross functional experience in all levels of Supply chain with a focus on continuous improvement. Roberta brings to the table expert knowledge in the areas of: Project Scheduling, Master scheduling, repetitive/lean scheduling, forecasting, demand mgt, international procurement, distribution planning and MRPERP systems. Roberta has held senior level positions responsible for the planning, execution and distribution processes for multi-site multinational manufacturing companies. This would include senior planning responsibilities for both China and Indian Operations. Her current side project is exploring the use of free open-ERP solutions for businesses.

Roberta is certified CPIM, CIRM, CSCP, CDDP, CDDL, CLTD and PMP. She currently is teaching APICS certification classes as a Master Instructor for the APICS Vancouver chapter via British Columbia Institute of Technology as well as corporate engagements thru out the globe. She is the 1st instructor in North America to become both CDDP and CDDL instructor endorsed from the Demand Driven Institute and is also a Fresh Connections Simulation trainer.
Roberta's presentation style has been described as Dynamic, Fun and Educational. You will find her sense of humor refreshing and excels at making technical material easy and enjoyable to learn.
You can contact her via robertamcph@gmail.com and her linkedin info https://ca.linkedin.com/in/robertamcph
Tickets
$395.00 APICS Member Individual Ticket
$495.00 Public non member ticket